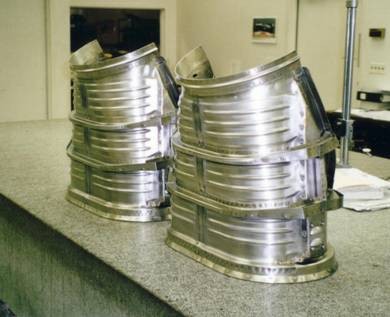 GSE Dynamics values our strong supplier base. Our Procurement Department engages suppliers throughout each contract to provide all relevant information/specifications, to resolve any issues, and to ensure that quality requirements are met.
In evaluating suppliers, GSE prefers to build long-term supplier relationships based on supplier capabilities, capacity, quality, on-time delivery, pricing and integrity.
GSE suppliers providing material, subcontract, or processing services used in the manufacture of the finished product provided to GSE customers are required to maintain a quality system based on AS 9100 or an equivalent quality management system.
Boeing Quality Assurance Standard for Digital Product Definition at Boeing Suppliers
GSE Dynamics' Boeing digital product definition (DPD) is qualified to D6-51991, the uniform specifications for Boeing supplier control of digital product definition data and software.
The checklist used for the capability assessment and the D6-51991 standard are available below:
This document outlines uniform specifications for supplier control of digital product definition data and software. download pdf
This document provides a tool to assess qualification of a supplier's Digital Product Definition (DPD) capability to Boeing requirements. download pdf